Greener building…yes, we can do that!
At H&B Homes, we believe in sustainable development and green building practices. It is our responsibility to minimize disruption to the land while solving your housing need. Our modular construction methodology offers several environmental advantages over site building.
Minimizing Site Disturbances
Modular homes are built in a factory, so they are 85% or more complete upon delivery. The typical site work that needs to take place is site preparation, then set up at completion. The entire process drastically reduces timelines, contractors coming back and forth, traffic and pollutants leaching into the ground at the development site. One study from the Faculty of Engineering at the University of Alberta suggested that modular construction reduces onsite CO2 emissions by a whopping 43%.
Energy Efficient Homes
The ultimate efficiency of your home will depend on your exact specifications, we can easily add all the best things like triple-pane windows, upgraded insulation packages, on-demand hot water and smart home technologies. In addition to all those great things, modular homes have the added advantage of being a really air-tight structure.
"Climate controlled factory building procedures ensure optimal insulations and vapor barrier installation. This provides a better insulated product that requires less energy to heat and cool." – Modular Housing Association of BC
Minimizing Waste
Assembly-line efficiencies combined with state of the art technology, along side master craftspeople = precision building. Modular construction minimizes waste and the waste that is created is easily recycled. It is estimated there is a 50-70% reduction of waste with modular building.
The highly customizable nature of our home building process along with the flexible mind-set of H&B Homes' smart problem-solvers allows us to offer complete barrier-free builds, full turn-key options and delivery to just about everywhere. We haven't met a location that beat us yet, although some are certainly easier than others! Remote construction is reduced to site preparation when you choose modular, highly simplifying the build. We do the rest!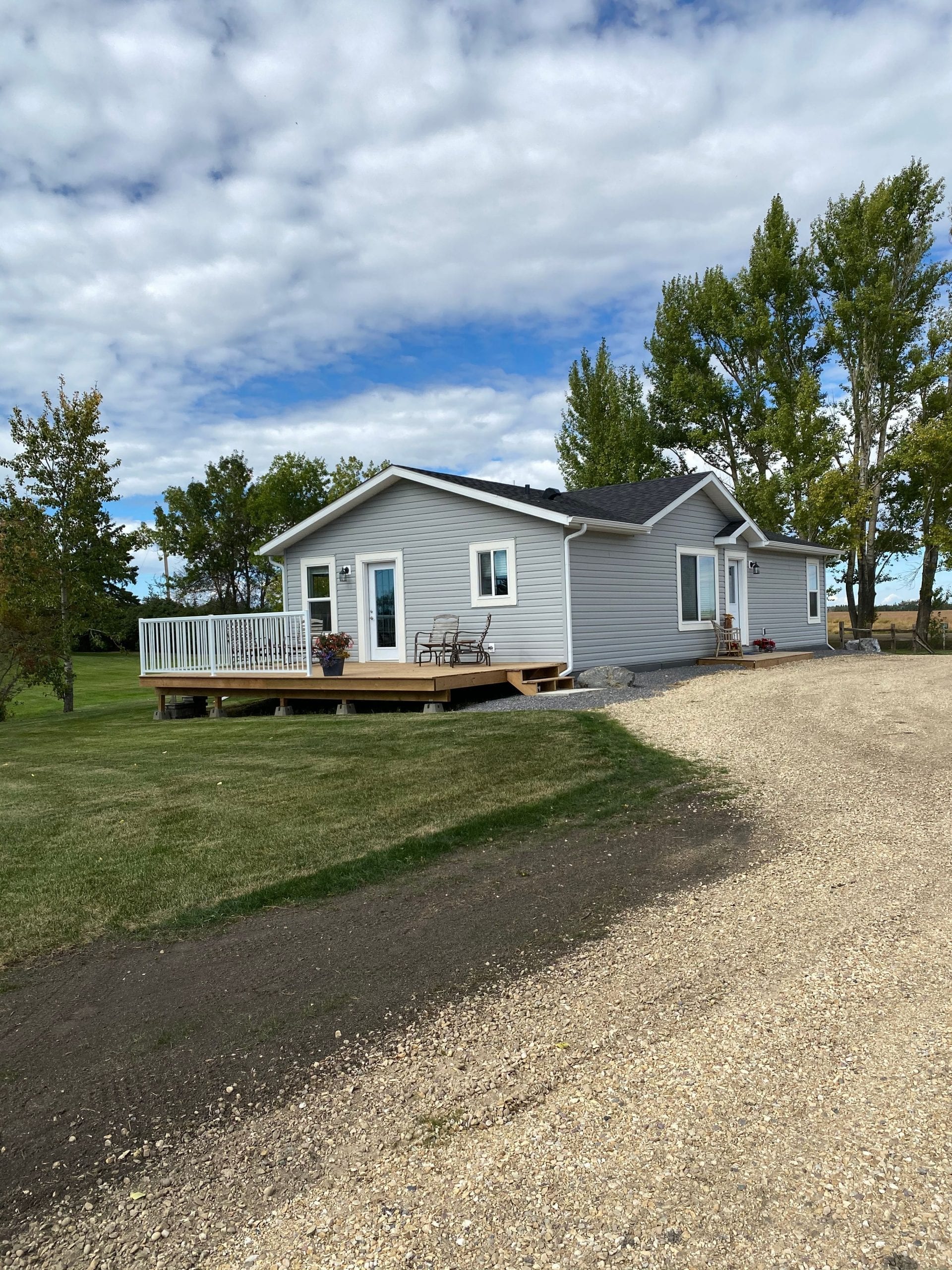 "The controlled environment prevents weathering and provides superior energy performance over a site-built home. Assembly line procedures optimize insulation and air vapour barrier installation thus resulting in a tighter insulated envelope requiring less energy to heat and cool the completed structure. The use of warehouse assembly line construction also eliminates any potential for on-site vandalism during the building and finishing phases of your home." – Modular Housing Association, Prairie Provinces